During 2016 I had the opportunity to explore amazing places, in the distant far and close around the corner.
To name a few: Australia, New Zealand, Japan, South Korea, India, Malta and many more.
I had the chance to meet new people along the way. Some got lost while others became good friends.
I was priviliged to share some special moments with friends at home and far away. I lost almost the count of wedding celebrations:)
As its said, a journey is best measured in friends, rather than miles.
There is one moment from 2016 that can sum up my year and will continue to be my guideline throughout all the coming years. It was captured in Torquay, Australia beginning of 2016.
I was just about to dip into the ocean and surf when I grabbed my phone to capture it.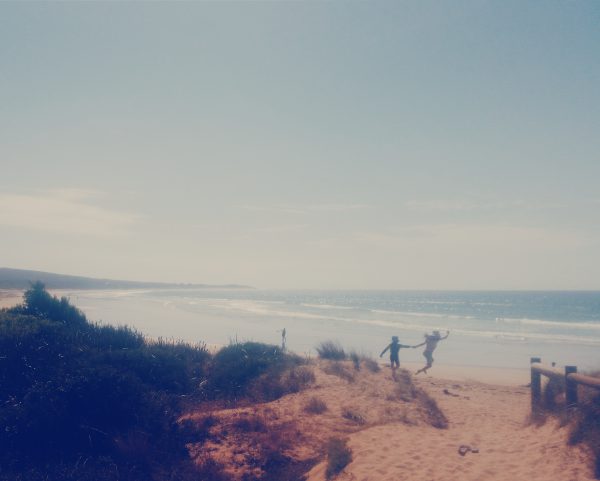 It might not be the most "spectacular" photo but for me it is a special one reminding me of the following:
Imperfection – The photo is far from being "perfect" in many ways. For example, the quality. I took it with my phone instead of my GX7. But that's just like life.
Everything doesn't need to be perfect in order to enjoy it. Just showing up with what you have, who you are, and being present in the moment will take you a long way.
Friendship – Shared joy is double joy. When I think about all my favorite moments and experiences, the majority of them have been shared with someone.
Playfullness – As we get older we tend to get too serious. We stop playing and doing things we actually enjoy doing. Have more fun!
Spontaneousness – Grab someone by the hand and jump of a sand dune. Call a friend and meet up for dinner. Surprise your loved one. Book that trip you've been considering for the last couple of weeks. Don't overthink. Just do it now. Planning is good but there has to be room for spontaneity. It will spice up things!
Now take a second and think of which photo can summarize your 2016…