If you are thinking about a Road trip through USA and Canada. Here is a mini road trip for you that me and couple of friends did this summer. In 2 weeks, 6 states (New Jersey, New York, Pennsylvania, Michigan, Illinois and Indiana) and 1 province (Ontario).
New York
Starting point was New York. New York tips for you. Go to Hanco's in Brooklyn and have a fantastic Vietnamese Sandwich and some coconut bubble tea!
Niagara Falls
After couple of days in New York we drove up to Niagara falls.
Spent the night in Niagara Falls and continued to Toronto the next day. I've seen Niagara Falls during the day before, this time I had the chance to see it during night with all the lights! It was beautiful!
Toronto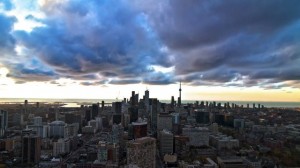 In Toronto we stayed at Cambridge Suites Hotel downtown and explored the city for three days. If you visit Toronto make sure to check out Cabana Pool Bar and Panorama Lounge.
Wasaga Beach
After the adventure in Toronto it was time to continue towards Wasaga Beach. It was a nice getaway from the big city life. We rented a summer house by the beach and stayed there for 4 nights.
Chicago
After Wasaga Beach it was time for a long drive. Destination Chicago. We crossed the border through Sarnia instead of Detroit. Expected less traffic queue. We passed through Flint and stopped at Lansing (The capital of Michigan) for the night. To drive all the way to Chicago from Wasaga Beach can be exhausting, so it is recommended to stop somewhere along the way. Lansing was a really nice surprise.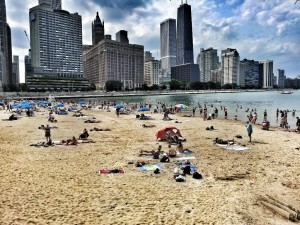 Chicago was amazing. We stayed at Trump Hotel for 2 nights and the view from the room was spectacular. Chicago tips for you. Check out the nice rooftop bar Drumbar. Try some famous Chicago deep dish pizza. If the weather allows visit one of street beaches for a dip in the water.
My friends flew from Chicago back to Stockholm. I flew back to Toronto to spend some extra time with friends and family. As I bonus I also got the chance to visit Montreal and taste the famous poutine.