Inspired by all the ski and snowboard videos lately , I  realized it's been a while since I went snowboarding my self. But the now the bags are packed  and I'm ready for my trip to Trysil,Norway. Going to spend Thursday Sunday in a cabin somewhere up in the hills, not alone of course 😀 . A kind of different environment to my Milano trip, but damn I feel excited!
The least exciting part is the car ride, takes 5-6 hours to drive from Stockholm, but that is an adventure as well.
I be back late on Sunday, and have an early early early train to catch on Monday morning to Gothenburg. I guess I have to deal with that "problem" later! 🙂
For now this is what it's all about!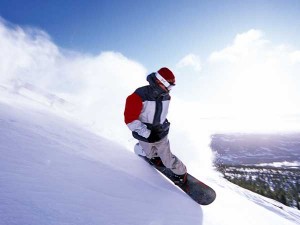 (note, it is not me on the pic,  I'm too fast to be captured by the camera :D)